Individual
Are you experiencing anxiety, anger, or depression? If you're feeling overwhelmed, scared, or hurt, having a safe space where you can express yourself and feel understood could make a significant difference.
Couples
Do you need help with your relationship? Are you and your partner struggling to communicate effectively or arguing frequently? Perhaps a confidential and non-judgmental therapy session could help you discuss your issues in a safe environment.
How to Get Started
If you're interested in starting therapy, I offer trauma-focused counseling for individuals and couples aged 18 and over. We can start with an initial session, where we can both ask questions and determine if therapy is the right fit for you.
At the end of the first session, if you're not comfortable committing to weekly sessions or feel that therapy is not for you, there is no obligation to book any further sessions.
Trauma-Focussed
I am passionate about assisting individuals who have endured abuse and violence in their personal relationships, families, and social circles. My expertise lies in providing support to survivors of various forms of mistreatment, including domestic abuse, sibling abuse, sexual abuse, ritual abuse, religious/spiritual abuse, sex trafficking, involvement in cults, coercive control, and gender-based violence. If you have received a diagnosis of Post Traumatic Stress Disorder (PTSD), Complex-Post Traumatic Stress Disorder (C-PTSD), or Dissociative Identity Disorder (DID), I encourage you to reach out.
I offer concessional rates for abuse survivors and ex members of cults. If this applies to you and you would like to discuss further, please contact me.
Not Offered
Cognitive Behavioural Therapy
Personality disorder diagnosis
Neurodiversity assessments
Therapy for under 18s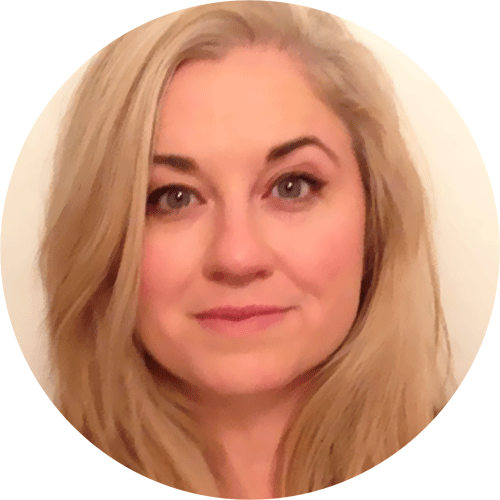 Laura McCarthy
MSc (Psych), CTA, Dip., UKCP, MBACP
Individual Counselling
The success of therapy largely depends on the strength of the therapeutic alliance between the therapist and the client. It's crucial that my clients feel comfortable working with me, and I, in turn, have the necessary skills to provide the best possible results and value for their investment.
Together, we can determine if we are a good fit during an initial session.
Initial Session
During the initial individual session, which is typically 50 minutes long and charged at my standard fee, I'll begin by asking some administrative questions. This includes gathering your address, date of birth, and your doctor's details, to ensure that I have all the necessary background information to continue our work together.
Next, I'll ask you about the reason that brought you to therapy.
Towards the end of the session, we'll collaborate to decide if we feel comfortable working together and establish what you would like the ultimate outcome of therapy to be and decide if the work should be short-term (ten sessions), long-term (six months to one year), or if it should remain open-ended.
Weekly or Fortnightly Sessions
I offer therapy on a weekly or fortnightly basis. Sessions will be held at the same time and date each week and will be 50 minutes long.
Missing or Re-scheduling Sessions
If a session cannot be attended 48 hours notice is required. Sessions not attended without 48 hours notice will be charged at my usual fee.
I will always try to find an alternative appointment time, however re-scheduled appointments in the same week are not always possible.
Couples Counselling
In relationships, there may come a time when things feel stagnant, or one person feels hurt, and communication becomes a challenge without arguing. As a couples therapist, I provide a safe and impartial space for couples to work through their issues and communicate effectively.
My role in couples counselling is to facilitate a conversation where both parties can express themselves and be heard without taking sides, making judgments, or placing blame. Each person has an equal opportunity to discuss what went wrong, how they got to this point, and what changes they can make if they choose to continue their relationship.
It's important to note that if you or your partner are uncertain about staying in the relationship, I recommend starting with individual counselling before beginning couples therapy. Counselling for couples requires both individuals to be committed to working towards healing. Additionally, if there is ongoing domestic abuse or violence in the relationship, I will not work with both partners together in the same session. Instead, I encourage the perpetrator of the abuse to seek individual counselling.
Initial Session
In couples work, you will learn to understand and communicate your feelings and needs more clearly, without ending up in arguments. You will learn to listen to your partner and hear how they feel and what they need from you to make the relationship better.
I offer couples the option of on-going counselling in 60-min weekly sessions (usually six to twelve sessions are required) or an intense 120-min recovery session to get to the heart of the issue and kick start change.
There is no one size fits all, if you may prefer to methodically work through your relationship issues then weekly sessions may suit you best (please note: one 60-min session is not enough time to do the work required).
If you are feeling overwhelmed by the issues you are facing, then an intense 120-minute recovery session might be best, followed by some ongoing hourly sessions, although for some just one 120-min session is enough.
Weekly or Fortnighly Sessions
After we have agreed to work together, our weekly or fortnightly sessions will be held at the same time and date each week/fortnight and will be 60 minutes long.
Missing or Re-scheduling Sessions
If a session cannot be attended 48 hours notice is required. Regular sessions missed without 48 hours notice will be charged at my usual fee. I will always try to find an alternative appointment time but please note, re-scheduled appointments in the same week are not always possible.
Issues Worked With
Domestic Abuse (Emotional, Physical, Sexual or Financial)
Neurodivergence (ADHD, ADD, Dyslexia)
Couples (120mins)
£

175

Per 120-min Recovery Session
Ramsgate, Kent or Online
(Sun-Tue 1-8pm)
Couples (120mins)
£

250

Per 120-min Recovery Session
Harley Street, London
(Sat 9am-12pm)
Training & Qualifications
Certified Transactional Analyst (CTA) (EATA).
MSc. in Psychotherapy  (Middlesex University).
Clinical Diploma in Transactional Analysis Psychotherapy (Metanoia Institute).
Diploma in Transactional Analysis Psychotherapeutic Counselling (Metanoia Institute).
Diploma in Life Coaching (New Skills Academy).
Clinical Supervision Certificate, viewed through an Intersectional lens. (TA East London Institute).
Clinical Certificate in Trauma-Focused Therapy. (The Link Centre due for completion Jan 2023).
Clinical Experience
Seven years of experience in private practice
Two additional years as an Associate Counsellor at Trinity Laban Conservatoire, I have extensive experience in counselling undergraduate music and dance students.
Two years of specialist mentor experience for undergraduate university music students with mental health issues.
I provide supervision to other counsellors and psychotherapists, and I possess complex mental health experience.
I specialize in working with clients diagnosed with personality disorders and have a particular interest in those diagnosed with Dissociative Identity Disorder (DID) and Complex Post-Traumatic Stress Disorder (C-PTSD).
Ethical Principles
I am deeply committed to, practice and abide by the principles and ethics of EATA.
Trusteeship
I am the counselling and supervising trustee for Woman's Trust. Woman's Trust is the charity that helps women in London overcome the mental and emotional harm caused by domestic abuse by providing women-only, client-led, trauma-informed counselling and support services.
Memberships
To demonstrate my competence I am a member of several organisations, each of which requires the fulfillment of particular standards of training and knowledge by its associates.
Full clinical member of the UK Council of Psychotherapy (UKCP)
Registered member of the British Association for Counselling and Psychotherapy (BACP)
Member of Metanoia Institute.
As a reflection of my work with abuse survivors, I have been accepted as a member of:
Ritual Abuse Information Network and Support (RAINS)
European Society for Trauma and Dissociation (ESTD)
Anti Victim Blaming, Trauma-Informed Network (AVBTI)
Leadership Experience
Apart from my psychotherapy work, I also have 25 years of experience in the business industry and currently work as a marketing director in high-profile music companies, entertainment venues, and leisure experiences, which often entail high-pressure situations.
My extensive leadership experience has enabled me to develop valuable skills that help people thrive in stressful situations. I am adept at mentoring and coaching individuals to reach their potential in both academia and business.
My Ramsgate practice is a 1 minute walk from both Waitrose and the seafront. Being 1 mile away from Ramsgate Train Station, I am within easy reach of Margate, Broadstairs, Dumpton, Birchington, Westgate, Pegwell, Sandwich, Deal, Dover, Whitstable and Herne Bay.
My London practice is in Harley Street W1G, making it within easy reach of North London, Islington, Euston, Camden and Central London. – Please note: hours at my London practice are currently very limited.